Meet Dr. Steljes as he talks about alternatives to CPAP
Dr. Alan Steljes attended McGill University in Montreal, Quebec, Canada, where he completed his B.S in Biology. He earned his MD at University of Toronto, and completed his residency at University of Alberta in Edmonton, Alberta, Canada, followed by two additional residencies in cardiology and interventional cardiology.
Remedē®
On December 3rd, 2021 Dr. Arjun Gururaj of Nevada Heart & Vascular Center, Las Vegas Nevada successfully implanted the first Central Sleep Apnea Device in Nevada. The FDA cleared device is called Remede' & has been released by Respicardia.  It was done at Seven Hills ASC & Cath Lab in Henderson Nevada. Nevada Heart and Vascular is Nevada's most complete cardiology practice with a fully accredited, full service sleep medicine program. They are one of a handful of practices that has the expertise to manage complex sleep apnea patients. 
The ability for this device to be placed and programmed at an ASC is a monumental step forward for the millions or Americans that suffer from Central Sleep Apnea. The device is implanted through accessing a vein that runs alongside of the heart, thus creating the ability to deliver impulse therapy to patients. It is well-tolerated and allows patients to experience a good night's sleep, which they may not have felt for years.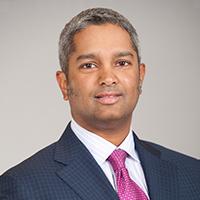 Dr. Arjun Gururaj graduated medical school from the University of Texas and completed his extensive training at Boston University of Medicine. Dr. Gururaj is a well-respected & vital part of the Las Vegas Community. He has spent countless hours helping other doctors learn about Electrophysiology and heart failure devices. He is triple board certified and is proud to be an active member of Nevada Heart & Vascular and Seven Hills ASC.  Dr. Gururaj is an integral part of the sleep medicine program at Nevada Heart & Vascular Center.
Performing this landmark procedure at an esteemed outpatient facility, such as Seven Hills ASC was important to Dr. Gururaj. Seven Hills ASC is one of very few facilities in the United States that operates a Full Service, State-of-the-Art Cardiac Cath Lab and a multi-specialty Ambulatory Surgery Center. The center is accredited by Joint Commission to maintain the highest of standards in ambulatory surgical procedures. The combined expertise of this facility provides high level experience and technology to support the procedure with excellent quality fluoroscopic imaging, and highly technical cardiac cath lab staff. 
Remedē® System
The remedē System is a breakthrough implantable system that safely and effectively treats moderate to severe Central Sleep Apnea (CSA) in adult patients.1 CSA is a serious breathing disorder that disrupts the normal breathing pattern during sleep and has been shown to negatively impact quality of life and heart health.2
The latest advancement in remedē System technology is now FDA approved. To see if you are a candidate for this procedure please call to schedule a consultation. 
Inspire
No mask. No hose. Just sleep.
Inspire is the only FDA approved obstructive sleep apnea treatment that works inside your body to treat the root cause of sleep apnea with just the click of a button.
How it Works
Inspire works inside your body while you sleep. It's a small device placed during a same-day, outpatient procedure. When you're ready for bed, simply click the remote to turn Inspire on. While you sleep, Inspire opens your airway, allowing you to breathe normally and sleep peacefully.
RESMED
ResMed is a San Diego, California-based medical device company. It primarily provides cloud-connectable CPAP devices and masks for the treatment of sleep apnea, as well as devices and masks for treating chronic obstructive pulmonary disease, neuromuscular disease, and other respiratory-related conditions.
Sleep apnea affects 1 in 3 people. Are you one of them?
Click the link below to learn more about the ResMed system and watch patient testimonials.