Congratulations Dr. Umakanthan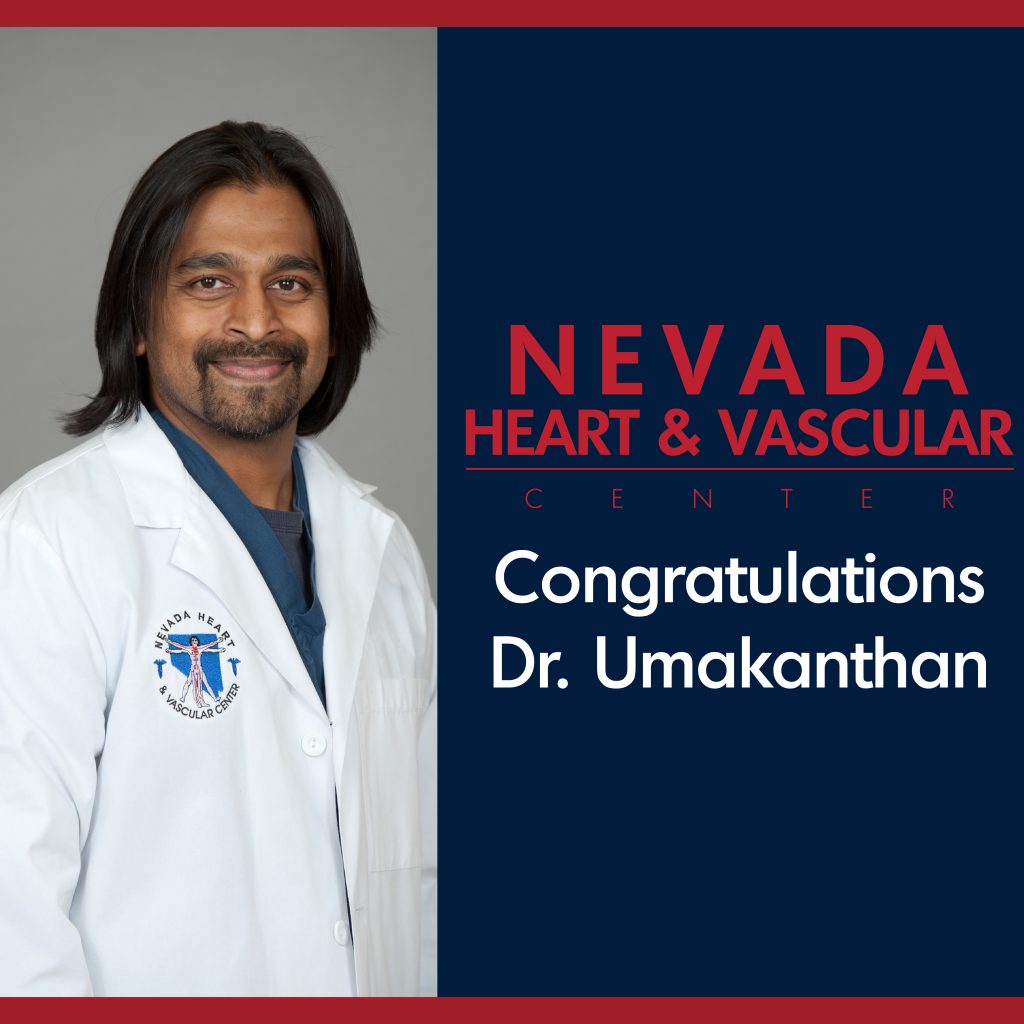 Nevada Heart and Vasculars' Dr. Branavan Umakathanwas the first in Las Vegas, Nevada to perform Thoracic Aortic Aneurysm repair with New, Lower-Profile Stent Graft System at Spring Valley Hospital Medical Center
Las Vegas, Nevada – Nevada Heart and Vascular announced today that it is the first in Las Vegas, Nevada to treat a patient with the Valiant Navion™ system, a thoracic stent graft used to treat a potentially life-threatening condition called thoracic aortic disease. 
Nevada Heart and Vascular is committed to providing the most advanced and minimally invasive technology to address the needs of our patients with thoracic aortic disease. The completion of this surgery is an example of our commitment in action. The patient is doing well post-procedure and we look forward to using the device in future procedures.
Approximately six out of 100,000 people globally experience a thoracic aortic aneurysm, which is a blood-filled bulge or ballooning of one of the major blood vessels in the chest. If untreated, it can lead to a life-threatening rupture or hemorrhage.  Most people are unaware that they have an aneurysm; it is usually discovered when tests are conducted for another condition. Risk factors include smoking, obesity, heredity, injury or other diseases, such as coronary artery disease.
Because of its lower profile, the Valiant Navion™ stent graft can be used to treat patients with smaller, more curved blood vessels, in a less invasive manner. Previously, it was a challenge, and sometimes impossible, to treat patients with smaller vessels with this type of procedure, including many female patients. 
The Valiant Navion™ system is a product of Medtronic and received U.S. Food and Drug Administration approval in October of 2018.