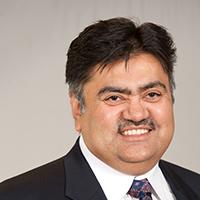 Sunil Kalla
About Sunil Kalla
M.D. F.A.C.C.
Dr. Kalla received his medical degree from Dr. S.N. Medical College, India. Subsequently, he was accepted as a post-doctoral cardiology research fellow at Brigham and Women's Hospital, Harvard Medical School, Boston, where he worked on basic and molecular cardiology research.
Dr. Kalla went on to complete his internal medicine training at Brown University affiliated hospitals in Rhode Island, followed by a cardiology fellowship at SUNY Upstate University, Syracuse and interventional cardiology fellowship training at University of Calgary.
Dr. Kalla served as faculty member at both SUNY Upstate University and University of Nevada School of Medicine. Dr. Kalla holds Board Certifications in Interventional Cardiology, and Cardiovascular Diseases. He is a fellow of the American College of Cardiology.
In addition to Cardiology & Interventional Cardiology he has a busy vein practice and is one of the few doctors in Nevada performing Illiac-Caval Stenting.
Dr Kalla enjoys reading, golfing, traveling & spending time with his wife and twin boys.