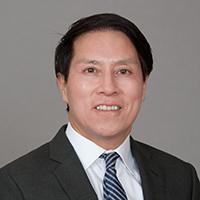 Cres Miranda
About Cres Miranda
M.D., F.A.C.C., F.A.C.P., F.S.C.A.I.
Dr. Miranda is from San Diego, California. He received his Bachelor's Degree from the University of California, San Diego. He then attended medical school at the University of California, San Francisco. His medicine residency was performed at the University of Texas, Southwestern in Dallas, at Parkland Hospital. Dr. Miranda finished his Cardiology Fellowship at the University of California, Irvine Medical Center. He was then accepted to and completed his advanced Coronary Angioplasty Fellowship at the famous Mid-America Heart Institute in Kansas City, under the renowned Dr. Geoffrey Hartzler.
His major interests are Coronary Angioplasty and Preventive Medicine. His personal time is spent reading and traveling. He also enjoys exercising on a regular basis.