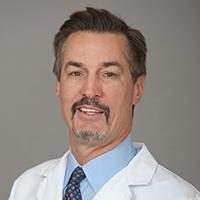 William Resh
About William Resh
M.D., F.A.C.C.
Board Certified, Cardiovascular Disease, Cardiac Electrophysiology and Internal Medicine.
Dr. Resh feels fortunate to have grown up in Los Alamitos, California. He received his bachelors degree from the University of California, Irvine, where he graduated cum laude and was admitted to the Phi Betta Kappa Honor Society. He attended medical school at the University Of Southern California. Following medical school he performed his Residency in Internal Medicine followed by a Fellowship in Cardiovascular Disease at the University of California, Irvine. He was voted best resident in his class and was awarded best senior resident research project. He finished his training in Cardiac Electrophysiology with a one year Fellowship at Indiana University-Krannert Institute of Cardiology, with the renowned Dr. Douglas Zipes. His areas of expertise include Cardiac Arrhythmia Management, Ablation Procedures, and Defibrillator/Pacemaker Implantation. Dr. Resh has served as the practice's President and Managing Partner since it was founded in 1998. He has also sat on executive boards and been Chair of Medicine at several of the local Las Vegas hospitals.
He is married and has three children. His oldest son is a graduate of Duke University. His second son is in culinary school, and daughter is an aspiring singer/ actress. His personal interests include snow skiing, running and wine collecting. His favorite vacations are spent with his family and friends on Lake Powell.